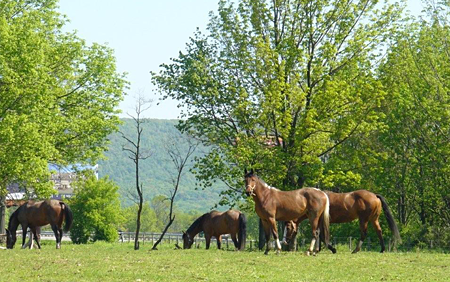 When you board your horse at HJS, you can feel confident about his or her care. All stalls are matted and are cleaned and bedded daily. Our attached indoor arena allows for consistent exercise of your horse in inclement weather or at night.
Our horses are turned out every day, weather permitting. Educated eyes will check your horse from head to toe daily. You may choose between daily or rotational turnout. Individual turnout is available in some circumstances.
Horses are booted and blanketed with rain sheets, fly sheets or winter blankets as the season requires. We maintain grass in all our paddocks by rotation, and we control for parasites by doing paddock pick-up.
Supplements are fed per owner request.